Simon Allen, MBA
Chief Executive Officer
Simon Allen joined our Company as chief executive officer in March 2016. Prior to joining, Mr. Allen was an advisor and consultant to Solstice Biologics from February 2015 to February 2016. From March 2011 to January 2015, Mr. Allen served as the Chief Business Officer at Ambrx, Inc., a clinical stage biotechnology company, and was an advisor and consultant to that company from September 2010 to February 2011, prior to its acquisition by a Chinese consortium. From April 2008 to June 2010, he served in a variety of senior positions at Kalypsys, Inc., culminating in his role as Chief Executive Officer. Mr. Allen previously served as the Chief Commercial Officer of CovX from 2006 to 2008, prior to its acquisition by Pfizer and as the Vice President, Business and Corporate Development, of Nuvelo Inc. from 2004 to 2006. He previously held business development and analyst roles at SkyePharma PLC, Corixa Corporation (formerly Coulter Pharmaceuticals) and Burdett, Buckeridge and Young. Mr. Allen graduated from the University of Sydney with a B.S. in Biochemistry, Microbiology and Genetics and earned his M.B.A. from the Australian Graduate School of Management.
Kenneth C. Cundy, Ph.D.
Chief Scientific Officer
Kenneth C. Cundy joined our Company as chief scientific officer in November 2014. From December, 2012 to November, 2014, Dr. Cundy served as the chief scientific officer for XenoPort, Inc., a biopharmaceutical company focused on the development of product candidates for the potential treatment of neurological disorders. He served at XenoPort, Inc. as senior vice president of preclinical and clinical sciences from 2011 to 2012, as its vice president of preclinical development from 2004 to 2011, and as its vice president of biopharmaceutics from 2000 to 2004. From 1992 to 2000, Dr. Cundy was senior director of biopharmaceutics at Gilead Sciences, Inc. Prior to Gilead Sciences, from 1988 to 1992 Dr. Cundy was principal research investigator at Sterling Drug, a pharmaceutical division of Eastman Kodak Company. He received a B.S. in pharmacy from the University of Manchester and was registered as a pharmacist in the UK. He received a Ph.D. in pharmaceutical sciences from the University of Kentucky and postdoctoral training in biochemistry at the University of California, Berkeley.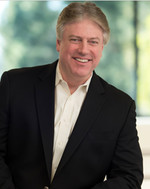 Jeffrey F. Biunno, CPA, MBA
Chief Financial Officer, Secretary and Treasurer
Jeffrey F. Biunno joined our Company in October 2013 as chief financial officer and was appointed secretary and treasurer in September 2014. Prior to joining CohBar, Mr. Biunno served as chief financial officer, secretary and treasurer of ManageIQ, Inc., a provider of global cloud IT systems management solutions, from March 2012 until its acquisition by Red Hat, Inc. in December 2012. From February 2009 until March 2012 Mr. Biunno served as vice president and worldwide controller of Dialogic Inc., a provider of mobile telecommunications network software and hardware enterprise solutions then listed on NASDAQ. Mr. Biunno founded Scalable Financial Solutions, LLC, a financial consulting firm, and operated it from March 2008 to January 2009. From February 2005 to March 2008, Mr. Biunno worked at Geller & Company, a financial services consulting firm. From 1997 to 2004, Mr. Biunno served as vice president and corporate controller of Novadigm, Inc. (NASDAQ: NVDM), an international provider of IT systems management solutions to Fortune 500 companies and government agencies. Mr. Biunno received a B.S. in accounting and an MBA in finance from Montclair State University. Mr. Biunno is a certified public accountant and a chartered global management accountant.
Jon L. Stern, MBA
Chief Operating Officer, Director
Jon L. Stern served in senior strategic roles with our Company from August 2012 until he was named our chief executive officer in October 2013. He was also appointed to our board of directors in May 2014. In connection with the appointment of Simon Allen as our chief executive officer in March 2016, Mr. Stern assumed the role of chief operating officer. From 2009 to 2011 Mr. Stern served as chief operating officer of The Key Worldwide, a leader in college admissions preparation and coaching services in the U.S. and Asia. From 2006 to 2008, Mr. Stern served as executive vice president of Integrated China Media, a Guangzhou, China-based provider of digital entertainment content. From 2003 to 2008, Mr. Stern was a partner in Pacific Arts Group, a publisher of Chinese Contemporary Fine Art. Mr. Stern founded Digital Sparx in 1999, distributor of digital entertainment content to movie-goers, and served as president and chief executive officer of that company until 2002. In 1986 Mr. Stern founded Cine Coasters, Inc., a developer of sports stadium and movie theatre products, and served as its chief executive officer until its sale to a division of Liberty Media in 1998. Mr. Stern holds an MBA from the Marshall School of Business at the University of Southern California and a B.S. in Business Administration from The University of California, Berkeley.